Jill Haselman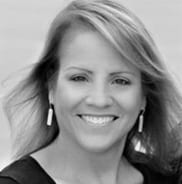 Chair
Founder/CEO of Senior Living Net Operating Impact (SLNOI), former SVP of Organizational Effectiveness at Benchmark Senior Living.
Ms. Haselman is a results-oriented, influential leader with 24+ years of experience in human capital strategy, including Leadership Development, Culture as a driver of NOI, Sales, Acquisitions, Systemic Change, Labor, Performance, Compensation, Learning, Accountability, and Operations. Ms. Haselman founded and lead the One Company Fund, a 501c3 that was built on the core principle of "doing the right thing" for people. Ms. Haselman lead its incorporation and platform fundraising, resulting in more than $650K, providing cash grants to more than 50 employees over an 18 month period, distributing more than $118,000 and established the Fund as a sustainable, values-based pro-employee strategy.
---
Charles Ix
Treasurer
Regional VP at Commonwealth Senior Living
Mr. Ix brings passion and energy to caring for seniors. He has been working with seniors for the past 15 years. As owner and administrator of Assured Home Health Care, Charles guided the company to triple digit growth and managed its subsequent sale to private investors. He then created a partnership with the Jefferson Area Board of Aging (JABA) and started My Home for Life, LLC. My Home for Life, LLC currently provides products and services to seniors wanting to stay safely in their homes. Charles is a founding board member and current treasurer of Mountainside Senior Living, a non-profit assisted living facility in Crozet, VA. Mr. Ix currently supports Commonwealth Senior Living as the Regional VP of Sales & Marketing.
---
Enid Krieger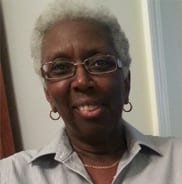 Secretary
Former Executive Director at St. Mary's Hospital in Brooklyn, NY
Enid retired to Charlottesville in 1999 ending a 38-year career in healthcare. Awarded many times for excellence during her years as Director of Hospital and Long Term Care Surveillance for The New York State Dept. of Health, and as the Executive Director of St. Mary's Hospital of Brooklyn, she continues to share her knowledge and leadership skills with a number of non-profit organizations and committees around town, such as Focus Women's Resource Center, Sentara Martha Jefferson's Healthwise Steering Committee, the African American Teaching Fellows, JABA Ethics Committee and the JABA LTC Ombudsman Program. She has chaired the board of Camp Holiday Trails and was the chair of the Advisory Board of Sentara Martha Jefferson Hospital. Enid holds a BSN from Tuskegee University, Master's degree from Columbia University Teacher's College and has been certified in Gerontology by the NYS Board of Nursing.
---
Marta Keene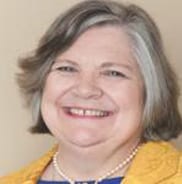 Member
CEO of Jefferson Area Board for Aging (JABA)
As Chief Executive Officer, Marta presides over all JABA operations, programs, budgeting, marketing and development activities. A career-long healthcare industry professional with more than 26 years of experience primarily focused on elders, Keane came to JABA from Encore Healthcare, LLC, where she was vice president of Rehab and Wellness. Prior positions include president of healthcare consulting firm, The Strategies Group, LLC, and region vice president, Contract Rehab Division for NovaCare, Inc.
A sought-after speaker and writer, Keane has been a guest lecturer at the University of Virginia and James Madison University; invited speaker for the American Society on Aging and the World Future Society, and at skilled nursing and assisted living facility conferences. She has been an invited author on elder issues for the Christian Science Monitor, among other publications. Active with several industry organizations, Keane has served as chair of the Council on Professional Ethics of the American Speech-Language and Hearing Association, and as president of both the Speech and Hearing Association of Virginia and the Communication Disorders Foundation of Virginia.
Keane received a certification from the Darden School of Business for The Executive Program: Strategic Leadership at the Top, as well as completing Post Graduate work in Audiology at the University of Virginia, with minors in Business Management and Statistics. She also holds a M.Ed. in Speech-Language Pathology and B.A. in Psychology and Sociology from UVA, as well as a Post Graduate Certificate in Strategic Foresight from the University of Houston.
---
Cheryl Brunk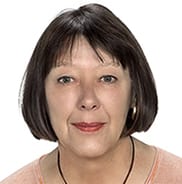 Member
Former Compliance Manager at Commonwealth Senior Living
Cheryl was an original employee at Commonwealth Senior Living, working at the Home Office from 2002 to 2015, at which time she retired. Cheryl was always dedicated to making "CAL" a wonderful place to work. One of the most obvious examples was how Cheryl would call every employee on their birthday and sing "Happy Birthday" to them. Cheryl is a college graduate, has worked with the Assisted Living industry since 1986, and previously served as the Treasurer for the Oratorio Society.